Top Three Takeaways from the Survey Results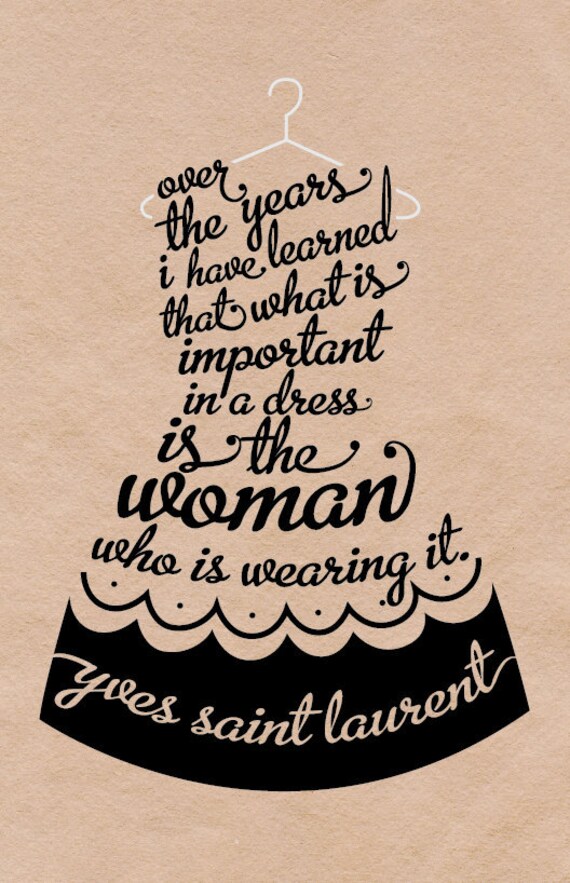 Happy Monday, all! Today, I want to reflect a bit more deeply on the fascinating survey results (Part 1, Part 2, Part 3) from last week. As a friendly reminder: this survey was for fun and I did NOT share the results in order to establish a standard of dress that all women must abide by based on men's preferences. I do think that we can glean some important lessons from the results and, in the interest of keeping your attention, I narrowed them down to three.  It goes without saying that these are my opinions on these matters and are in no way meant to be understood as official Catholic teaching.  Don't hesitate to send me an email at theevangelistaa@gmail.com or post a comment if you have any questions or need me to clarify anything.
One more thing: I want to thank all of the men and women who participated in the survey. I so appreciate you taking the time to help me out, and I was beyond impressed with the thought that went into the free responses in particular. Thank you!

                           The Evangelista's Top Three Takeaways:
#3: There are as many different male tastes as there are women's styles.
Whether your personal style is preppy, bohemian, minimalist, vintage, uber-feminine, sporty, or a fun mix of all of these, there is a man out there who digs it. So, if you already have a personal style that you love, keep doing what you're doing (if you don't have a personal style or have no idea what I'm talking about, stay tuned) and don't feel pressured to fit into a ready-made Pinterest style mold. Your style should be an extension of who you are and attempting to fit into someone else's style mold is ultimately inauthentic: you won't feel comfortable, confident, or even happy about your wardrobe. As we saw over and over again in the free responses, good men are attracted to confidence and authenticity, both of which can be communicated through your style if you are true to yourself. The more you know yourself, the more you will be able to decipher between what is "you" and what isn't, and the more you will allow yourself to be creative and maybe even take a risk every now and then. I have much more to say on this topic, but I'll save it for a future post.
A caveat before we move on: there is a difference between expressing and embracing one's own style and just throwing something on every morning and hoping it looks decent. Dressing appropriately with dignity and in a way that communicates what you want to say to those you encounter on a daily basis does take some time, effort, and thought.
#2. True+Good+Beautiful=Modest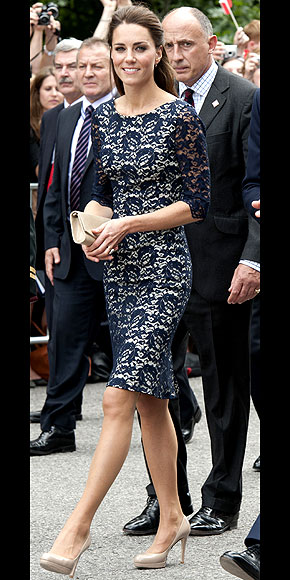 Kate Middleton makes modesty look good. 
To dress modestly does not necessarily mean wearing ankle length skirts and long sleeved shirts every day (although that can be super-cute when done well!). Modesty is a much more nuanced concept than any formula can really capture, but I think that if we consider the true, the good, and the beautiful as prerequisites for what we wear, modesty will surely follow:
-Clothing should correspond to that which is True:
a. What you wear should be an authentic expression of who you are, including your situation in life, your state in life (single, married, consecrated virgin, etc), and your personality.
b. What you wear should correspond to the reality of your life and the situations you find yourself in. This means dressing appropriately for the weather, the event you're going to (when in doubt, overdress), and the place where you work.
c. Your clothing should communicate something true: If you desire to be taken seriously at work, dress like an adult, not a college student. If you want to attract a good man, dress in such a way that communicates your confidence and self-respect.
-Clothing should be Good (i.e. fulfill its purpose): Clothing should cover what ought to be covered and reveal your femininity in a way that draws a man's attention to your person, not individual parts of your body. That may sound vague, but barring some very obvious objective standards (no crop-tops, no plunging-v necks, no super short-shorts/skirts, nothing skin-tight, no leggings-as-pants, no bikinis, etc.), modest clothing can vary depending on the woman and her stature and body type. If you're not sure if something you're wearing is modest, ask a friend you trust for her opinion, or just change into something else. Also, ask the Holy Spirit to guide you when you're shopping. I'm not joking. True story: I bought these teal skinny jeans online from Anthro last February, not knowing that they were basically jeggings. I wore them a couple of times, but my conscience smote me and I ended up giving them away. It wasn't easy, but I'm glad I did it.  
-Clothing should be Beautiful:
a. Fit: In order to look beautiful on you, your clothes must fit well. This principle was mentioned by many of the survey respondents and seems to be lost on the majority of men and women in America, and it's a shame. So much immodesty, not to mention just plain unattractiveness—is that a word?— could be avoided if people were to follow these three principles when purchasing clothes:
1) know your measurements,
2) try things on and do not buy them if they do not fit, even if they are on sale, and
3) get some things altered.  
I will be the first to admit that I have worn clothes that did not fit on more than one occasion, usually because I couldn't deal with the psychological trauma of wearing a size bigger than I thought I should wear. But if there's one thing I learned from watching What Not to Wear, it's that every store has different standards for sizes (so they are fairly arbitrary anyway) and no one knows what size you're wearing but you, so pleasepleaseplease buy the size that actually fits. You'll thank yourself later when you feel comfortable and confident because you don't have to readjust your clothing every thirty seconds. Everyone else will thank you, too, because you will look lovely.
b. Color: Wear colors that complement your hair and eye color and skin tone (this varies from person to person, but try to stay away from anything that resembles oatmeal) and that complement each other, like voices in a choir complement one another when singing multi-part harmonies.  Note: this does not mean that you have to match your purse with your bag with your shoes with your belt.
c. Femininity: It's no surprise that the majority of men surveyed prefer to see women in dresses and skirts. I'm going out on a limb here, but I think that may be because men do not wear dresses or skirts. Men also do not wear makeup (with some notable exceptions, of course), fun jewelry, high heels, or lots of different colors. Seriously, they don't know what they're missing. It's so much fun to be a girl! Also, dresses and skirts compliment a woman's figure in a way that pants and shorts simply do not. There is a wholeness and a symmetry to the overall look of a woman in a dress, and that is beautiful.

And the #1 takeaway from the survey results is: The woman makes the clothes, not vice versa.
As one of our gentleman-friends was good to remind us, we should be focusing first and foremost on developing a relationship with Christ, because all of the beautiful clothes in the world can't make up for a lack of relationship with the Source of all beauty.  A woman who is secure in Christ's love for her and who loves herself humbly will communicate this without ever saying a word. It's in her posture, the way she walks, the way she carries on a conversation, the charity that she extends to each person she encounters, and yes, the way she dresses. And men, as we learned from the survey, really do pick up on this. A godly man will be drawn to a woman who is self-possessed and Christ-like, regardless of whether or not she's wearing the latest trend. The wrong kind of man may also be attracted to her as well, but he won't get very far, because she is looking for someone who will lead her closer to Christ.
Stevie Nicks and Audrey Hepburn express a similar idea in more secular terms: "Your graciousness is what carries you. It isn't how old you are, how young you are, how beautiful you are, or how short your skirt is. What it is, is what comes out of your heart. If you are gracious, you have won the game." 
"The beauty of a woman is not in the clothes she wears, the figure that she carries, or the way she combs her hair. The beauty of a woman is seen in her eyes, because that is the doorway to her heart, the place where love resides. True beauty in a woman is reflected in her soul. It's the caring that she lovingly gives, the passion that she shows and the beauty of a woman only grows with passing years." Amen, Ms. Nicks and Ms. Hepburn.
So, ladies, the next time you find yourself dressing for work, a party, an event, or just heading to a dinner with friends, remember that while no amount of clothing or makeup can cover up the defecencies that we all have thanks to sin (only Christ can do that), as one of our male respondents so wisely said, "clothing should be 'aspirational' in so far as it is a forward looking and fluid representation of the woman that you strive to be." Let's all pray for and encourage each other in this journey to becoming who we were created to be.
Here's St. Paul with the final word on the matter:
"So, as those who have been chosen of God, holy and beloved, put on a heart of compassion, kindness, humility, gentleness and patience; bearing with one another, and forgiving each other, whoever has a complaint against anyone; just as the Lord forgave you, so also should you." (Col. 3:12-13)

"But put on the Lord Jesus Christ, and make no provision for the flesh in regard to its lusts." (Romans 13: 14)
There you have it, folks. I'd love to hear your thoughts on the surveys and/or your feedback on my reflections. Happy commenting!
Images: Etsy, People Online, My Vintage Vogue, Dolly Dust